Netcash Converter
Our easy to use guide will get you up and running in no time!
Creating converter templates and submitting files for processing
Login to Netcash.
Click on Account Profile.
Issue the service keys required in the Netconnector menu.
Select Integration tools > Manage converter templates.
Click the New template button.
Choose your service and instruction, click Next.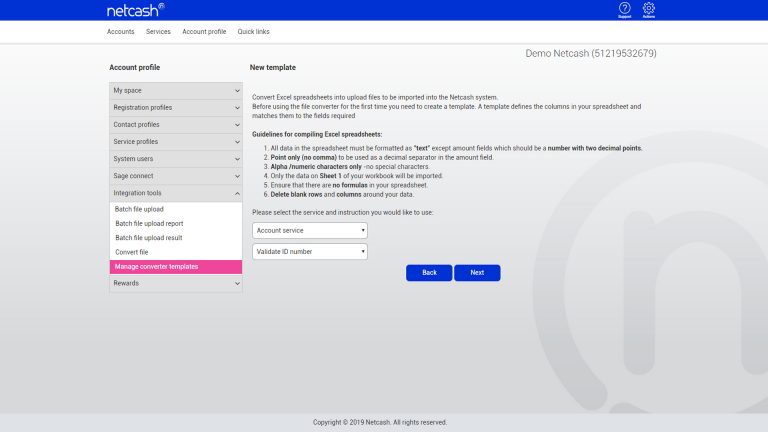 Please take note of all the mandatory data which is required in your Excel spreadsheet > click Next.
Choose your Excel file, give your template a name and select Upload file.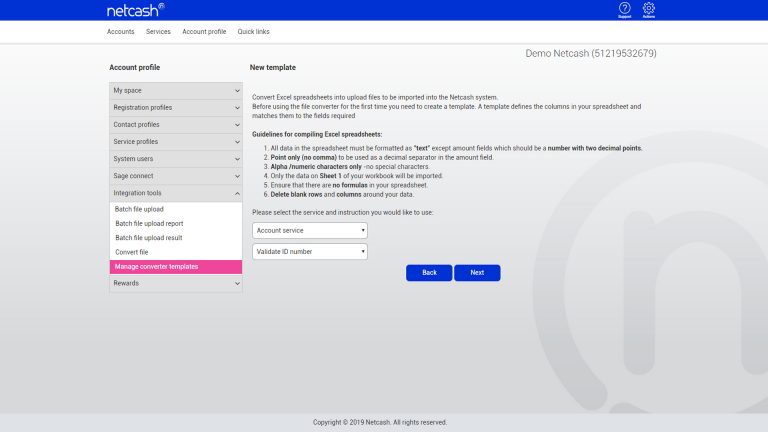 Note:
Additional tips for editing your Excel sheet:
Your Excel file must not contain any formulas.
Ensure your columns have been formatted correctly.
Delete blank rows and columns around your data.
Do not use a comma as a decimal seperator in the amount field.
Match the mandatory fields to your spreadsheet columns.
When done > click on Save.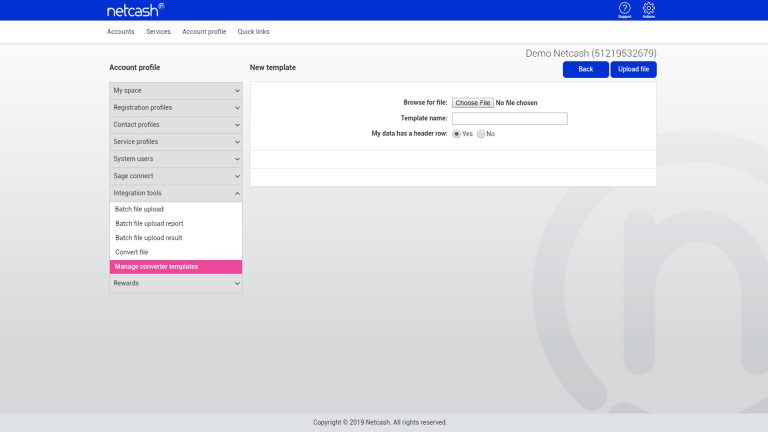 Note: The drop down list contains the headers you have in your Excel spreadsheet.
Click on Save once all the matching is complete.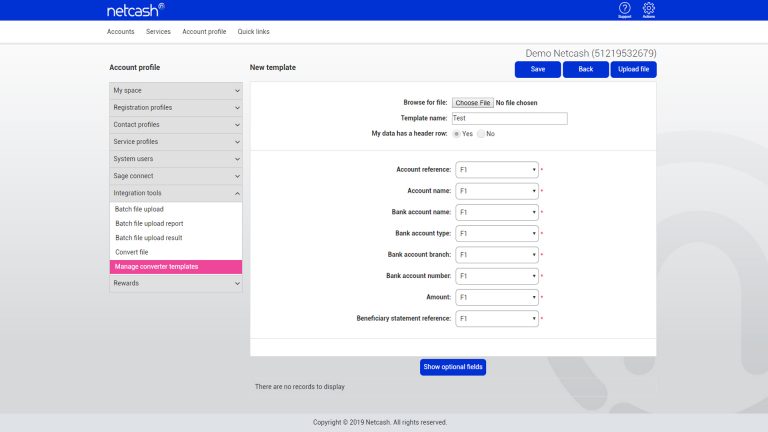 Submitting files using the converter
Click on Account Profile > Integration Tools > Convert file.
Choose your service, instruction, template and action date.
Browse for your file and click on Submit.
Click on Upload file.
Click on View load report.
The upload report is shown.
Notes:
If no upload report is shown, click on Integration Tools > Batch file upload report to refresh the page.
If it still does not appear, please ensure a service key has been generated in Netconnector for the service you are using.
If the upload report is unsuccessful, you will be required to fix the errors in the upload report and re-submit the batch using Convert File.
Need more assistance?
Contact your Relationship Consultant on 0861 338 338 or email us on
support@netcash.co.za