Payments Button
Our easy to use guide will get you up and running in no time!
The Payment button function on Netcash allows you to create html code for Donate buttons with fixed or variable amounts. Once the code is generated and inserted on your website, clients clicking on the payment button will be directed to the Netcash payment gateway to make payment.
Creating buttons
Click on Account profile/Netconnector/Payment button.
Choose Fixed or Variable amount. The variable amount option allows your client to choose the amount to be donated.
Insert Payment description – this is the text that appears on the payment page when your clients are paying and describes the nature of the payment.
Choose your button colour, font colour and font size. Rounded borders are also possible.
Note that the Demo button displays a preview of the button.
Insert custom button or font colours if required :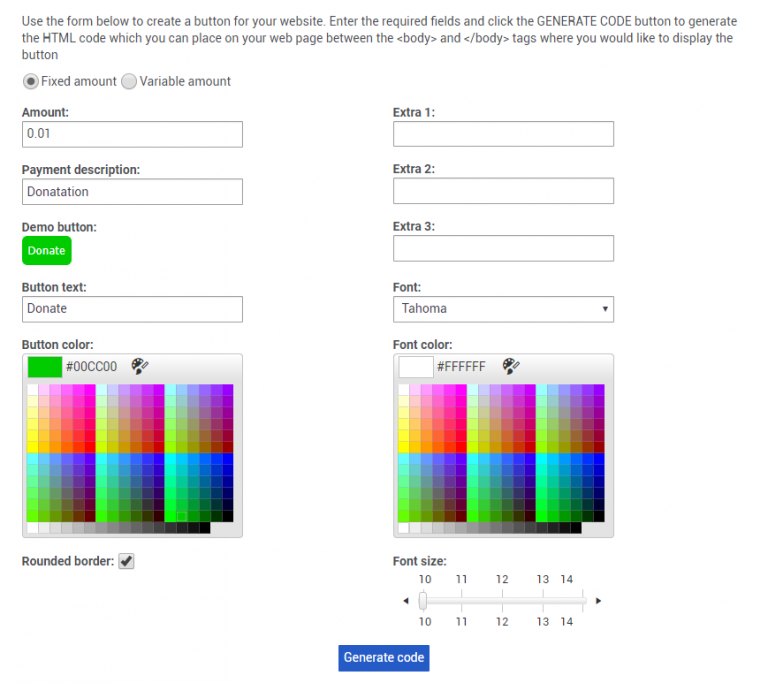 Extra fields are used to allow for easy reconciliation and will appear on your Netcash statement, for example, a project name, region or donation type.
Click the generate code button.
In the popup window click on Copy to clipboard.
Paste the code where required or send it to your website developer for insertion on your website.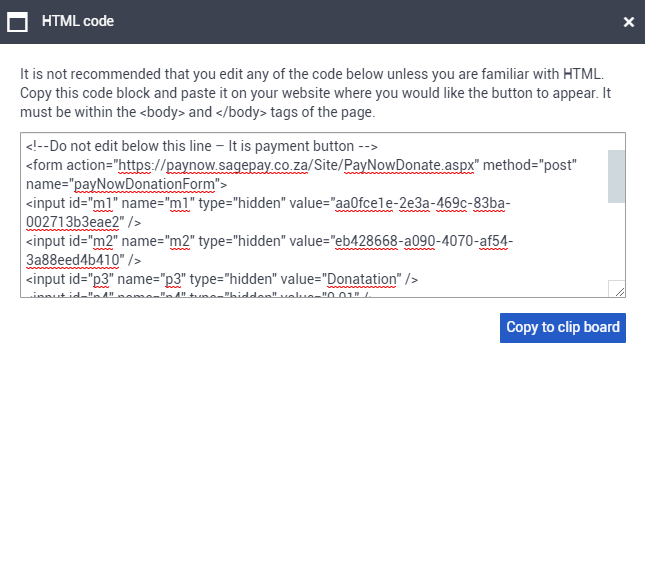 Need more assistance?
Contact your Relationship Consultant on 0861 338 338 or email us on
support@netcash.co.za